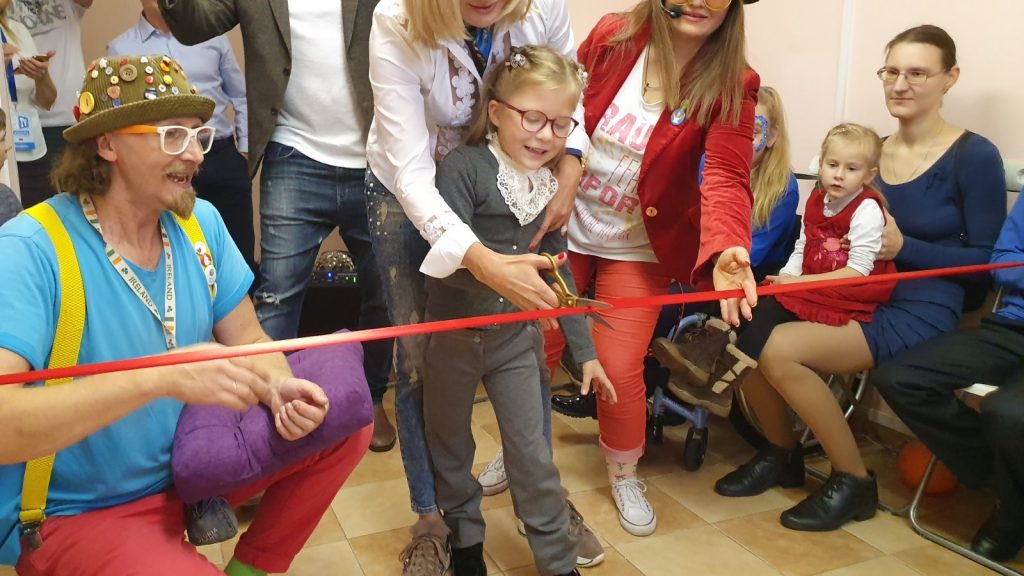 Charitable Foundation "ВоБлаго" assists in opening and working health-rehabilitation centre for children with cerebral palsy and disorders of the musculoskeletal apparatus. The step-by-Step rehabilitation center is located in Minsk, 19 Golubeva street.
Our wards were invited to the Grand opening. A real holiday with surprises and gifts was arranged for the children.
Health center "step-by-step" invites you to comprehensive rehabilitation of children with cerebral palsy and musculoskeletal problems. The physiotherapist will competently create a program of classes individually for each child, experienced instructors work in tandem (2 instructors 1 child), which significantly improves the quality of classes. A speech therapist with 30 years of experience will help you develop your speech and fine motor skills. The masseur will help your child relax before the lesson and warm up the muscles. During classes with the child, mom or dad will also be able to get a massage.